Return to the Hawaiian Independence Home Page

L I N K S
To Hawaiian Sovereignty and Culture Resources on the Web
---
(Note: The Nation of Hawai`i does not necessarily endorse nor agree with the contents of any of the following sites, but offers these links as a service for our users to access related information.)
---
Let us know if you have any suggestions or if links here seem broken... exec@hawaii-nation.org
---
Note: Images are "clickable" hotlinks


---
Stop the Akaka Bill
Opposing legislation for federal recognition of Native Hawaiians
---


Hawaiian Kingdom
Website of the Hawaiian Kingdom Government presently operating within the occupied State of the Hawaiian Islands.
---


Hawaiian Society of Law and Politics (HSLP)
HSLP was established as a student organization that applies Public International Law, as between States, and applicable theories to Hawaiian history. HSLP will promote the development of curriculum on the subject of Hawaiian statehood under international law for the University of Hawai`i, and publish the Hawaiian Journal of Law and Politics.
---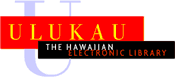 Ulukau: The Hawaiian Electronic Library
Journal of Hawaiian Language Resources, Hawaiian Newspapers, The Hawaiian Bible, Hawaiian Dictionaries, and Kamehameha and his Warrior Kekuhaupi'o
---
The Annexation Of Hawaii: A Collection of Documents
From UH Hamilton Library's Digital Archive
---
HawaiianKingdom.info
Weblog on Hawaiian independence with article/event links and commentary (by the maintainer of this site).
---
Educate Hawaii
Website developed to educate the public on the Native Hawaiian culture.
---
AlohaQuest
Educational resources on Hawaiian history and sovereignty, with a unique presentation of the Apology Resolution.
---
Hawaii's Story by Hawaii's Queen
BY LILIUOKALANI, 1898
Full text and images at 'A Celebration of Women Writers' web site
---
Ka Lei Maile Ali`i Hawaiian Civic Club
Organized in March, 2003 to honor the Life and Work of Queen Lili`uokalani by presenting education and cultural forums such as public programs, music, stories, mele, oli, language, values and re-authentication of the Queen's Voice; and by preserving and sharing of information about the Queen through publications, research, repatriation and creation of an archive available to all.
---
Oahu Council - Assn. of Hawaiian Civic Clubs
---


Perspectives on Hawaiian Sovereignty
Essays on Hawaiian Independence, including historical/international analysis, historical documents, education, environment, society, health, citizenship, and economics of an independent Hawai`i
---
Reinstated.org
Office of Communications - Agency of Public Affairs for the Reinstated Hawaiian Government
---

FreeHawaii.org
"Online Voice for the Kingdom of Hawaii"
---


Kingdom of Hawai`i
Seeks the reinstatement and restoration of the Kingdom of Hawai`i, with historical, common law and international documents.
---
Sovereign Hawaiian Government
Seeks the Re-establishment of the Hawaiian Government
---
Halau O Ka Lama
Hawaiian Studies on the Web. Includes info on national symbols and flag history and protocol.
---


`Iolani Palace
Official residence of King Kalakaua from 1882 until his death in 1891 and of his sister-successor, Queen Lili`uokalani, until the overthrow of the Hawaiian monarchy in 1893 - maintained by Friends of `Iolani Palace
---


NativeHawaiianRights.com
The depravation of Native Hawaiians from their constitutional rights
---


Hawaii Historical Society
The Hawaiian Historical Society, founded in 1892, is dedicated to preserving historical materials relating to Hawai`i and the Pacific region and to publishing scholarly research on Hawaiian and Pacific history. Web site has extensive resources online, and links to other archival web sites.
---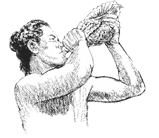 KAHEA
KAHEA is an alliance of Kanaka Maoli (Native Hawaiian) cultural practitioners, environmental activists and others concerned about cultural rights and our fragile environment.
---


Directory of Hawaiian Cultural Websites
Comprehensive Hawaiian cultural directory, created for visitors to Maui to increase cultural sensativity, but useful for locals as well, containing links to numerous sites, with helpful commentary, in various subject categories, including language, music, voyaging and sovereignty
---


HawaiianLinks.com
Hawaiian cultural links, with music, hula, geneology, history and more.
---


`Ili Noho Kai O Anahola
Native Hawaiian Guest House on Kaua`i with Michael and Sondra Grace, grassroots independence advocates on Kaua`i.
---
Hawaiians Abroad
Resources for Hawaiians living away from the islands...
---
NativeHawaiians.com
OHA's site on Rice v. Cayetano Supreme Court case
---
---


Native Hawaiian Advisory Council
An educational and legal support group for Native Hawaiians, with an emphasis on water rights issues, and a special feature on taro growing
---


Office of Hawaiian Affairs
Although OHA is an agency of the illegal State of Hawaii, they have some valuable programs for the betterment of the lives of the Hawaiian people.


OHA's 1996 & 1998 Native Hawaiian Data Books
has useful statistics on health, education, land, housing, etc.

---
State of Hawaii Databook, 1996
Published by the Department of Business, Economic Development and Tourism
---


Stamps from the Kingdom of Hawai`i
The postal treaty of 1849 established a postal arrangement between the United States and Hawaii.
---


Hale Ku'ai - Native Hawaiian Products Store
Hale Ku'ai Cooperative specializes in original, Native Hawaiian handcrafted products, for sale online, including apparel, jewelry and accessories, edibles, home and specialty items, books, and wellness items.
---


Hawaiian Feather Lei
Lei Hulu - Traditional Hawaiian Feather Leis fashioned after those worn by Hawaiian ali'i, by Tetura Designs
---


Hawaiian Sovereignty Elections Council
HSEC was created to facilitate a process for the Hawaiian people to determine whether a sovereign Hawaiian government will be created and what form it might take. The "Native Hawaiian Vote" held in 1996 asked the question by mail out ballot: "Shall the Hawaiian people elect delegates to propose a native Hawaiian Government?" 73% of returned ballots voted "Yes." This site is now an archive of that process.
---


Sudden Rush
Originators of na mele paleoleo (Hawaiian Rap Music), spreading the message of a nation, the Nation of Hawai'i (includes RealAudio samples).
---


KKCR
Community based non-commercial radio station on Kaua`i island, playing Hawaiian and other music.
---
Navigation in the Information Age
An Exploration of the Potential Use of Geographic Information Systems (GIS) for Sustainability and Self-Determination in Hawai`i, 1996, by Christopher Cogswell and Ulrik Schiøtz
---
Roles of Non-Hawaiians in the Hawaiian Sovereignty Movement
A Political Science Masters Thesis Submitted to the Graduate Division of the University of Hawai'i, August 1996, By Anthony Castanha
---
The Blount Report
Part of the U.S. House Foreign Relations Committee Report of 1894, officially titled "Affairs in Hawaii" prepared by Representative James Blount, who was sent by Pres. Grover Cleveland to assess conditions in Hawaii after the Kingdom of Hawaii had been forcibly overthrown in 1893. The Blount Report led Pres. Cleveland to condemn the illegal overthrow and call for the restoration of the monarchy. (Note: not all of the report is online yet, but a good portion...)
---


Hawaii Books!!
Directory of Hawaiian subjects with links to amazon.com for ordering
---


Kaho`olawe Home Page
Information on the Island of Kaho`olawe, which is managed as a Hawaiian cultural reserve for eventual transfer to the sovereign Hawaiian nation, provided by the Protect Kaho`olawe `Ohana.
---

Kaho`olawe Island Reserve Commission
---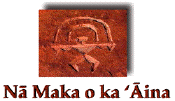 Na Maka O Ka 'Aina
Over 55 videos on Hawaiian culture, history, sovereignty, environment, land struggles, and the visual and performing arts, featuring: AlohaQuest, ACT OF WAR: The Overthrow of the Hawaiian Nation and We Are Who We Were: From Resistance to Affirmation.
---


Hawaii's Last Queen
The American Experience on PBS TV
Monday, January 27, 1997
Includes program transcript, teachers' guide, bibliography, and video ordering information.
---


And Then There Were None
Former Miss Hawai'i Elizabeth Lindsey tells a personal and historical story of the Hawaiian race in this documentary film (includes 3.9 MB Quicktime movie)
---

Taking Waikiki - The Untold Story
A documentary that uses the historical record to reveal that the Waikiki we see today was created based on a calculated plan by a group of Western businessmen intent on urbanizing Waikiki.
---


Ha'i Mo'olelo - Hawaiian Storyteller
Uncle Charlie Kauluwehi Maxwell of Maui shares Hawaiian culture, with an interactive discussion area
---


Mark Twain on War and Imperialism
Includes his writings on Hawaii and his anti-annexationist views
---


Polynesian Voyaging Society
Information about the Hokule`a, the Hawai`iloa, and the Makali`i,
double hulled voyaging canoes in the style of the ancients.
---


Bishop Museum
Historical and scientific exhibits relating to the culture and environment of Hawai`i,
featuring the

Hawai`iloa Exhibit
on the ancient and present Polynesian voyaging canoes
---


Ho`okele Hawai`i - HawaiiaNavigation Co.
"Virtual Navigation" - Web design and Internet consulting specializing in Hawaiian culture & politics and international indigenous affairs
---


Hale Kuamo`o
Kualono is the Home Page of the `Olelo Hawai`i Language Program
at the University of Hawai`i at Hilo
Kopahela: Hale Kuamo`o's Hawaiian language gopher server
---


Coconut Info
"Hawaiian culture software solutions," including fonts, language tutorials, dictionary, place names, and clip art
---
Ka `Olele Hawai`i
Hawaiian language information and lessons
---


Mo'o and Lolo's Hawaiian dictionary on-line
Containing close to 5,000 Hawaiian-English and English-Hawaiian words
---


Na Pua a Ke Ali'i Pauahi
A group of Parents, Alumni, and Students of the Kamehameha Schools/Bishop Estate Beneficiaries
---
Hui Ho`okipa O Kaua`i
A Network of Hawaiian Community Based Organizations (CBOs) helping to make Kaua`i a more Hawaiian place, with info on taro farming, cultural tourism, sustainable ahupua`a development, and links to other Hawaiian websites.
---


East Maui Taro Festival
Annual event in Hana, Maui, centered around taro, Hawaii's traditional staple food, celebrating the restoration of Hawaiian cultural traditions though music, hula, arts, crafts, food, and more...
---
Moku`ula - Lahaina's Sacred Isle
Buried under a baseball field and parking lot in West Maui is one of Hawai`i's most significant archeological finds, the center of ali`i residence when Lahaina was the capital of the Kingdom.
---


Hui `Aina O Hana
East Maui's Cultural Land Trust - "He ali`i ka `aina, he kaua ke kanaka" (The land is a chief, man is steward).
---


Hana Cultural Center & Museum
Research, discovery, and preservation of historical and cultural items, places, and information concerning the district of Hana, Maui, Hawaii. Includes info for visitors to Hana.
---


State Council On Hawaiian Heritage
A nonprofit educational organization dedicated to the preservation and perpetuation of the Hawaiian Culture, conducts seminars, classes, conferences, and workshops in various aspects of the culture including hula, language and history.
---


Hui `Ai Pohaku
A cultural center and halau for Upcountry Maui (in the planning stage).
---


Positive Life Resources O'ahu
Na Kumu Waiwai No Ke Ola 'Ike Loa
Places to find help for those who are HIV+ on O'ahu
---


Hawaii Health Guide
Includes resources for traditional Hawaiian healing modalities such as lomi lomi and ho'oponopono.
---


Crackseeds Hawaii
BVK Enterprises Hawaii offers 'Favorite Hawaiian Style Chinese Preserves and other snack items for our college students, friends and family abroad.'
---


'Ahahui Malama i ka Lokahi
Native Hawaiians for the preservation of Hawaii's ecosystems
---


EnviroWatch
"Our mission is to assist you in putting an end to environmental injustice..."
---

A Green Hawai`i: Sourcebook for Alternative Development
UH Professor Ira Rohter's A Green Hawai`i: Sourcebook for Development Alternatives offers both an in-depth analysis of Hawai`i's problems and a comprehensive set of creative solutions for a self-sufficient and sustainable future for our islands. Learn more and order the book, and also read some of Prof. Rohter's essays on alternative economics for Hawaii, eco-tourism, citizen based democracy, and more.
---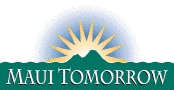 Maui Tomorrow
A non-profit citizens' initiative advocating ecologically and economically sustainable development for Maui County, with a focus on beach/open space preservation, community planning, and growth management.
---


Hana Coast Gallery
In Old Hana Town on the Island of Maui, Hawaii, "The Most Hawaiian Place" ...one of the most highly acclaimed and respected art galleries in the Hawaiian Islands. Serving as a distinctive showcase of original island art and mastercrafts, the Hana Coast Gallery seeks to reflect the beauty and heritage of the people and place of the Hawaiian Islands ... new multi-media art from Old Hawaii.
---


Virtually Hawaii
An electronic information and data distribution system
developed to provide easy access to Earth and space science data
of Hawai`i, including NASA images
---


Pacific Islands Internet Resources
This site is the most comprehensive listing of WWW resources for Pacific Islands
---


Hawai`i Home Page
Extensive links to other Hawai`i sites and servers on the World Wide Web
---


Hawai`i Visitor & Convention Bureau
For those considering a visit to the Nation of Hawai`i, HVB's Hokeo Hawai`i Web Server offers a range of valuable resources including information about Hawai`i's islands, activities, accommodations, and events, along with links to other Hawai`i sites
---


Polynesian Cultural Center
"All the Spirit of the Islands. All in One Place."
---


Hukilau - Gateway to Polynesia
"A Web page for sharing some of the things unique to our 'Polynesian' lifestyle, with access to information, insights, and interesting products from our part of the global village to yours."
---


Yahoo's Hawaii
Yahoo's extensive listing of Hawaii-related links on the Web, just remember, we're not really part of the United States.
---


Maui Natural Resources Management and Research Home Page
Information on the watershed which produces most of Maui's water and contains a high diversity of indigenous species
---


Haleakala National Park
was established on the island of Maui to preserve the outstanding features of Haleakala Crater and Kipahulu Valley (also see : http://www.haleakala.national-park.com)
---


Hawaii Volcano Observatory
Provided by the United States Geological Survey, with Volcano Watch newsletter, eruption and lava flow reports, and epicenter maps
---


University of Hawai`i
Information about the University and its programs, with links to a range of useful Web Servers there.
---
Hawaii State Public Library System
Guide to Resources and Services
---


Pacific Regional Educational Laboratory (PREL)
PREL, a non-profit corporation, is an educational laboratory funded by the U.S. Department of Education to serve the U.S. affiliated territories. PREL helps Pacific schools improve educational outcomes for children, youth, and adults by providing training, technical assistance, group facilitation, information resource activities, research, and evaluation services.
---


Spark Matsunage Institute for Peace
At the University of Hawai`i, the Spark M. Matsunaga Institute for Peace is an academic community designed to explore, develop and share knowledge of peace through teaching, research, publication, and public service
---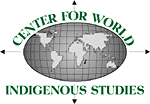 Center for World Indigenous Studies
Advancing Cooperation and Consent Between Nations
Fourth World Documentation Project documents from Oceania
---


International Indian Treaty Council
The IITC is an organization of Indigenous Peoples from North, Central, South America and the Pacific working for the Sovereignty of Indigenous Peoples and the protection of their human rights, cultures, and sacred lands. IITC is an NGO with Consultative Status at the United Nations.


Return to the Hawaiian Independence Home Page























Hawaii Hawaii Hawaii Hawaii Hawaii Hawaii Hawaii Hawaii Hawaii Hawaii Hawaii Hawaii Hawaii Hawaii Hawaii Hawaii Hawaii Hawaii Hawaii Hawaii Hawaii Hawaii Hawaii Hawaii Hawaii Hawaii Hawaii Hawaii Hawaii Hawaii Hawaii Hawaii Hawaii Hawaii Hawaii Hawaii Hawaii Hawaii Hawaii Hawaii Hawaii Hawaii Hawaii Hawaii Hawaii Hawaii Hawaii Hawaii Hawaii Hawaii Hawaii Hawaii Hawaii Hawaii Hawaii Hawaii Hawaii Hawaii Hawaii Hawaii Hawaii Hawaii Hawaii Hawaii Hawaii Hawaii Hawaii Hawaii Hawaii Hawaii Hawaii Hawaii Hawaii Hawaii Hawaii Hawaii Hawaii Hawaii Hawaii Hawaii Hawaii Hawaii Hawaii Hawaii Hawaii Hawaii Hawaii Hawaii Hawaii Hawaii Hawaii Hawaii Hawaii Hawaii Hawaii Hawaii Hawaii Hawaii Hawaii Hawaii Hawaii Hawaii Hawaii Hawaii Hawaii Hawaii Hawaii Hawaii Hawaii Hawaii Hawaii Hawaii Hawaii Hawaii Hawaii Hawaii Hawaii Hawaii Hawaii Hawaii Hawaii Hawaii Hawaii Hawaii Hawaii Hawaii Hawaii Hawaii Hawaii Hawaii Hawaii Hawaii Hawaii Hawaii Hawaii Hawaii Hawaii Hawaii Hawaii Hawaii Hawaii Hawaii Hawaii Hawaii Hawaii Hawaii Hawaii Hawaii Hawaii Hawaii Hawaii Hawaii Hawaii Hawaii Hawaii Hawaii Hawaii Hawaii Hawaii Hawaii Hawaii Hawaii Hawaii Hawaii Hawaii Hawaii Hawaii Hawaii Hawaii Hawaii Hawaii Hawaii Hawaii Hawaii Hawaii Hawaii Hawaii Hawaii Hawaii Hawaii Hawaii Hawaii Hawaii Hawaii Hawaii Hawaii Hawaii Hawaii Hawaii Hawaii Hawaii Hawaii Hawaii Hawaii Hawaii Hawaii Hawaii Hawaii Hawaii Hawaii Hawaii Hawaii Hawaii Hawaii Hawaii Hawaii Hawaii Hawaii Hawaii Hawaii Hawaii Hawaii Hawaii Hawaii Hawaii Hawaii Hawaii Hawaii Hawaii Hawaii Hawaii Hawaii Hawaii Hawaii Hawaii Hawaii Hawaii Hawaii Hawaii Hawaii Hawaii Hawaii Hawaii Hawaii Hawaii Hawaii Hawaii Hawaii Hawaii Hawaii Hawaii Hawaii Hawaii Hawaii Hawaii Hawaii Hawaii Hawaii Hawaii Hawaii Hawaii Hawaii Hawaii Hawaii Hawaii Hawaii Hawaii Hawaii Hawaii Hawaii Hawaii Hawaii Hawaii Hawaii Hawaii Hawaii Hawaii Hawaii Hawaii Hawaii Hawaii Hawaii Hawaii Hawaii Hawaii Hawaii Hawaii Hawaii Hawaii Hawaii Hawaii Hawaii Hawaii Hawaii Hawaii Hawaii Hawaii Hawaii Hawaii Hawaii Hawaii Hawaii Hawaii Hawaii Hawaii Hawaii Hawaii Hawaii Hawaii Hawaii Hawaii Hawaii Hawaii Hawaii Hawaii Hawaii Hawaii Hawaii Hawaii Hawaii Hawaii Hawaii Hawaii Hawaii Hawaii Hawaii Hawaii Hawaii Hawaii Hawaii Hawaii Hawaii Hawaii Hawaii Hawaii Hawaii Hawaii Hawaii Hawaii Hawaii Hawaii Hawaii Hawaii Hawaii Hawaii Hawaii Hawaii Hawaii Hawaii Hawaii Hawaii Hawaii Hawaii Hawaii Hawaii Hawaii Hawaii Hawaii Hawaii Hawaii Hawaii Hawaii Hawaii Hawaii Hawaii Hawaii Hawaii Hawaii Hawaii Hawaii Hawaii Hawaii Hawaii Hawaii Hawaii Hawaii Hawaii Hawaii Hawaii Hawaii Hawaii Hawaii Hawaii Hawaii Hawaii Hawaii Hawaii Hawaii Hawaii Hawaii Hawaii Hawaii Hawaii Hawaii Hawaii Hawaii Hawaii Hawaii Hawaii Hawaii Hawaii Hawaii Hawaii Hawaii Hawaii Hawaii Hawaii Hawaii Hawaii Hawaii Hawaii Hawaii Hawaii Hawaii Hawaii Hawaii Hawaii Hawaii Hawaii Hawaii Hawaii Hawaii Hawaii Hawaii Hawaii Hawaii Hawaii Hawaii Hawaii Hawaii Hawaii Hawaii Hawaii Hawaii Hawaii Hawaii Hawaii Hawaii Hawaii Hawaii Hawaii Hawaii